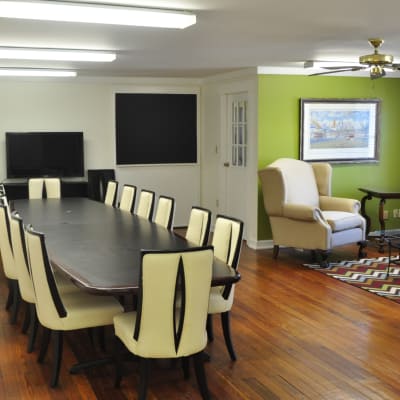 800 SF Meeting Space
Large Conference Table that seats 15-20 People with large screen TV, Wireless Internet, Chalk & Dry Erase Boards, Easels and 2 break out rooms for private brain storming sessions!!
We can cater your Breakfast, Lunch, or Dinner and provide a Team Building cooking class for a little more interactive time. We have a full catering menu available or can customize it to fit your needs. Use the book now button to check availability and to reserve your date.
We will follow up with you to plan the balance of your day.
Cost for Space $400.00 per day
Includes: Coffee, Soda and Water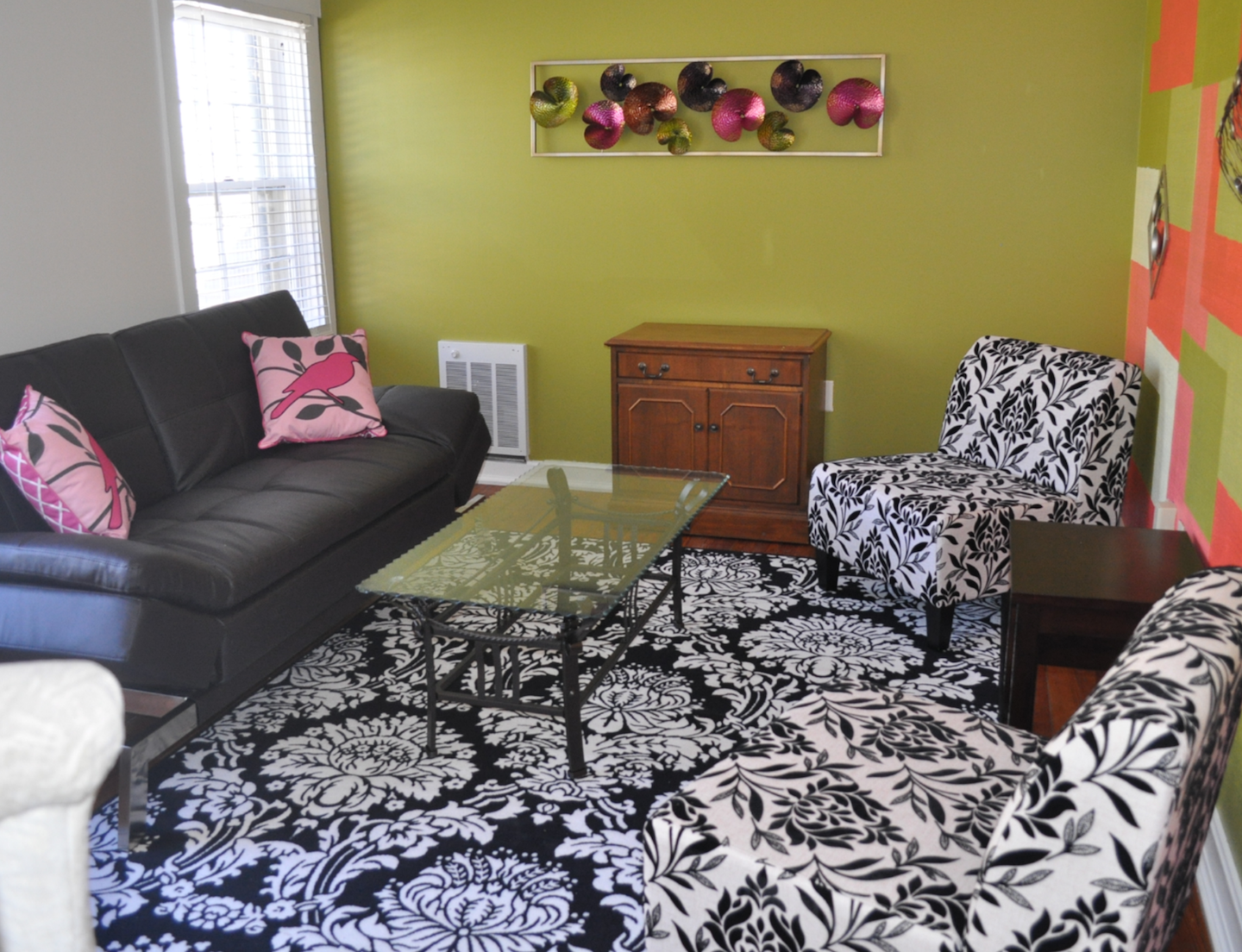 Private Breakout Room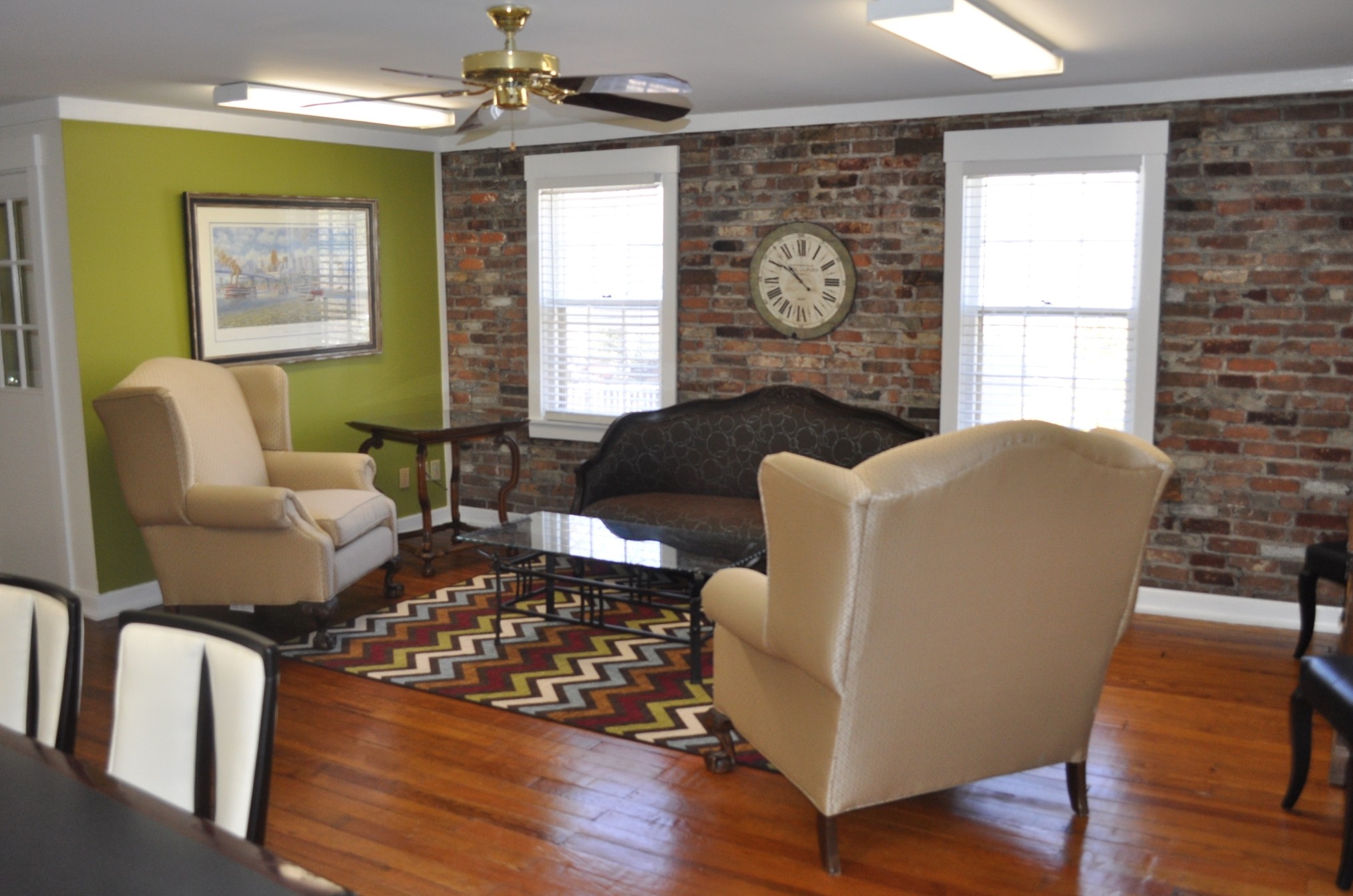 Open Breakout Space For Individual Meetings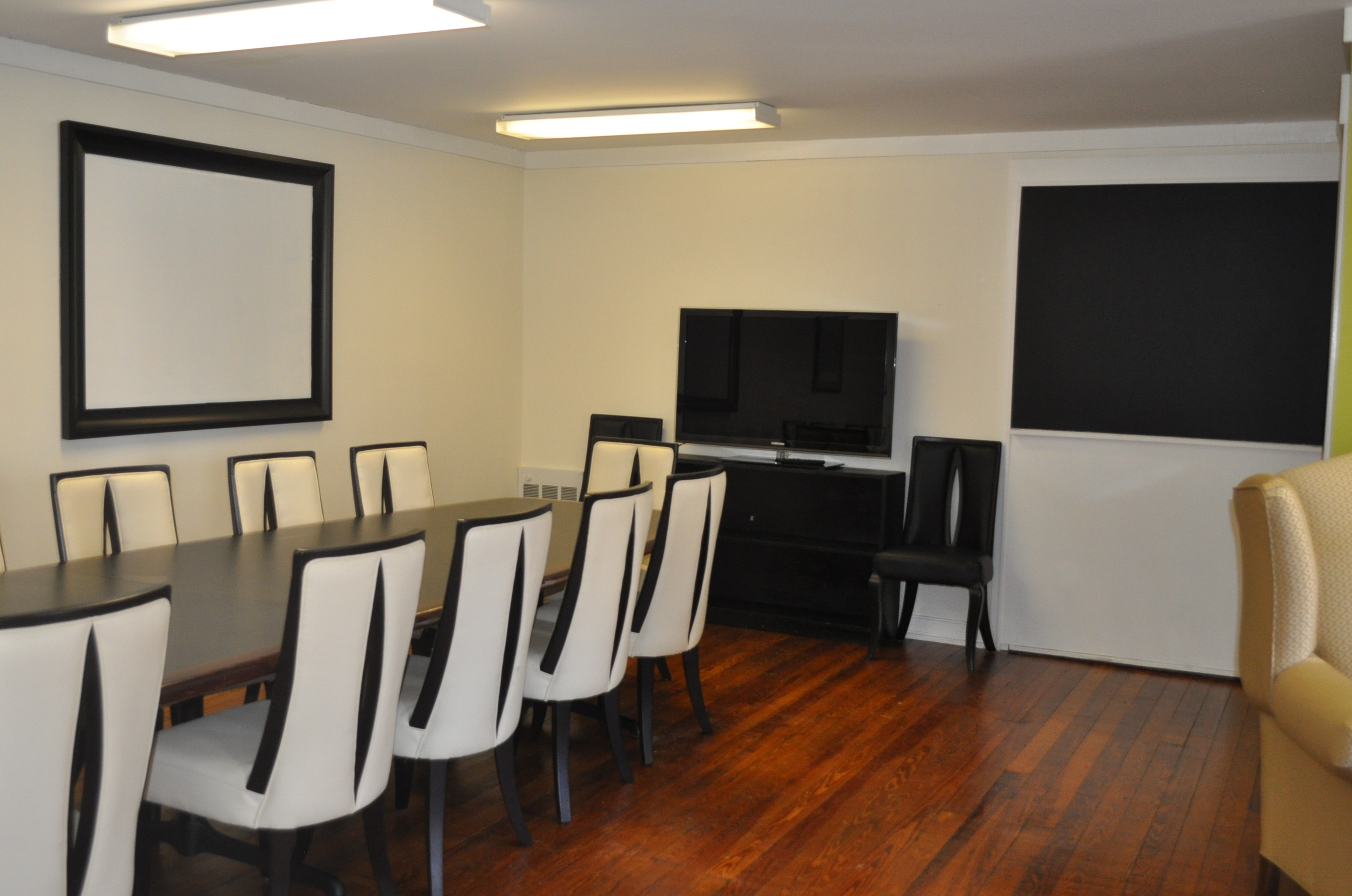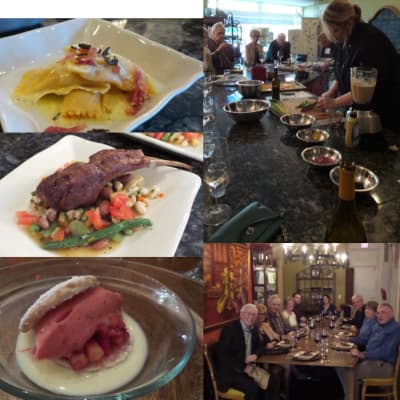 Fresh On Site Catering
The Glendalia has on site Chefs to create a Breakfast, Lunch or Dinner for you and your staff. We would be happy to design the perfect event for you and your staff, whether it is completely private in your room with Breakfast or Lunched Catered there for you, or one of our Hot Plated Lunches down in our Studio Dining Room.....a perfect way to break up your day.
If your schedule allows for a longer lunch break we would be happy to plan a hands on Cooking Class for you. A minimum of 1 1/2 hours should be allocated for this and we can do some of the prep work for you to fit that schedule. If you have a longer period of time we can let you do all the work, it is totally up to you and your schedule.
After hours we can arrange a wine tasting appetizer party in the Studio or if you prefer a Hands On Cooking experience!!
The Glendalia is here to make your day perfect and we look forward to helping you plan every detail. Call and speak to Chef Rachel Kramer to arrange your event. Click on the sample menu's below to see all the possibilities available to you at The Glendalia!!
(513) 376-9645

Click Here to View Appetizer Menu
Team Building Events
Food is the perfect way to bring people together!!
Let our trained staff guide you through one of our Hands on Cooking Classes or Demo Wine Dinners. We can create a perfect meal to work around your schedule.
A full 3 course lunch will usually take 2-3 hours from start to finish with everyone sitting down together in our dining room to eat what was prepared. If you are short of time our staff can do some of the prep work and depending on the menu selected can range from 1 1/2 - 2 hours.
Cooking together is such a fun way to bring your staff together, and then sitting down and enjoying what was created even better!!!
The way it works when you arrive there will be work stations set up, the Chef will go over each station and what we are making and then your team will be divided between the different stations and will work together to prepare their specific recipe. Once finished everyone will sit together and enjoy the fruits of their labor......
What about making it a Think Tank Event??? Give each team a topic to discuss or problem to solve while working on their recipe, and during your meal have them discuss the outcome of their discussions. Who knows what great ideas might come from this!!!
Click on the link below to take a look at some sample menu's or Contact Rachel Kramer at The Studio to discuss your specific event. The Glendalia is excited to help you plan your perfect event whether it is a Lunch, Dinner or Brunch event.
(513) 376-9645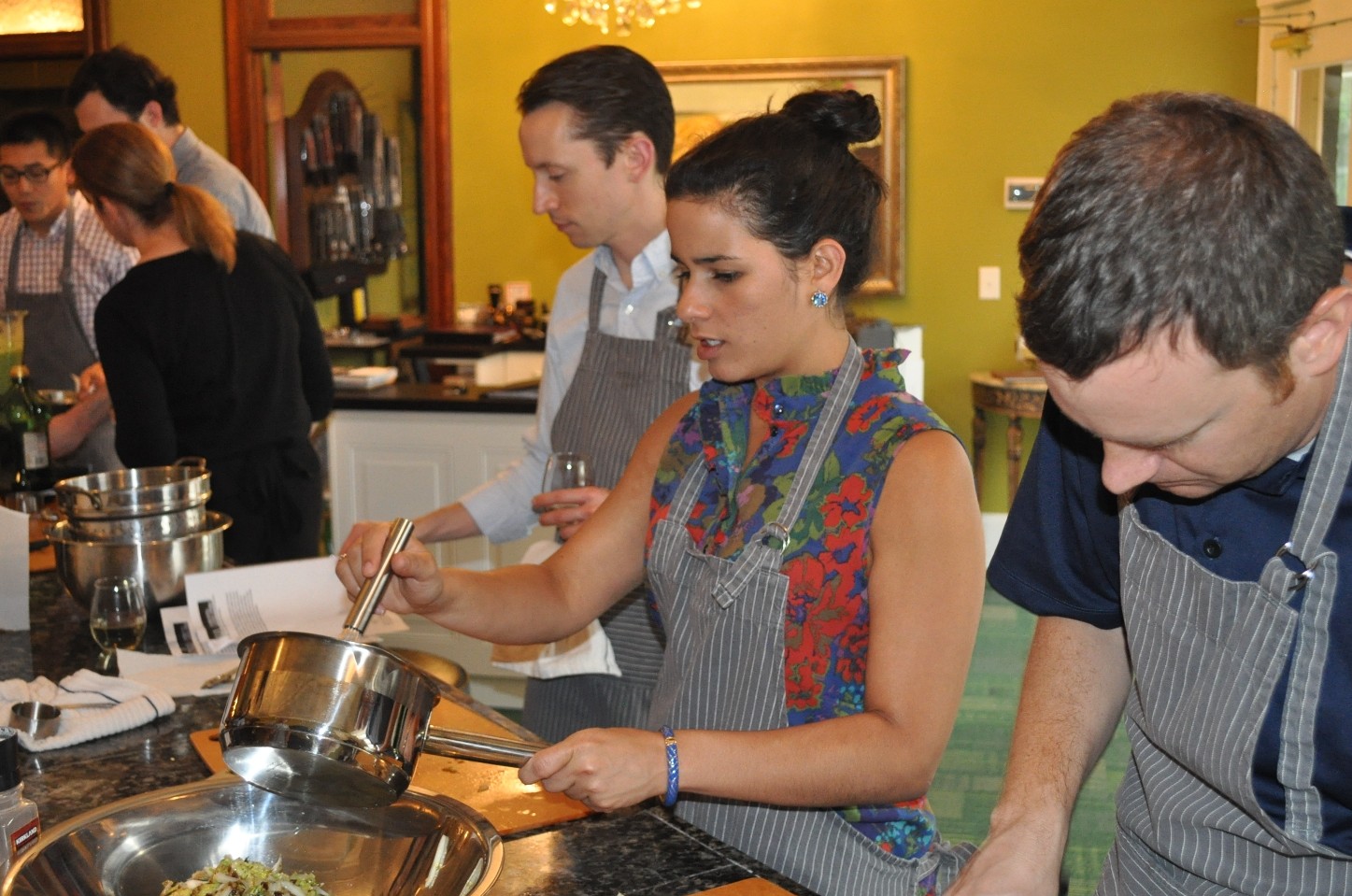 Everyone Working Together To Create The Perfect Meal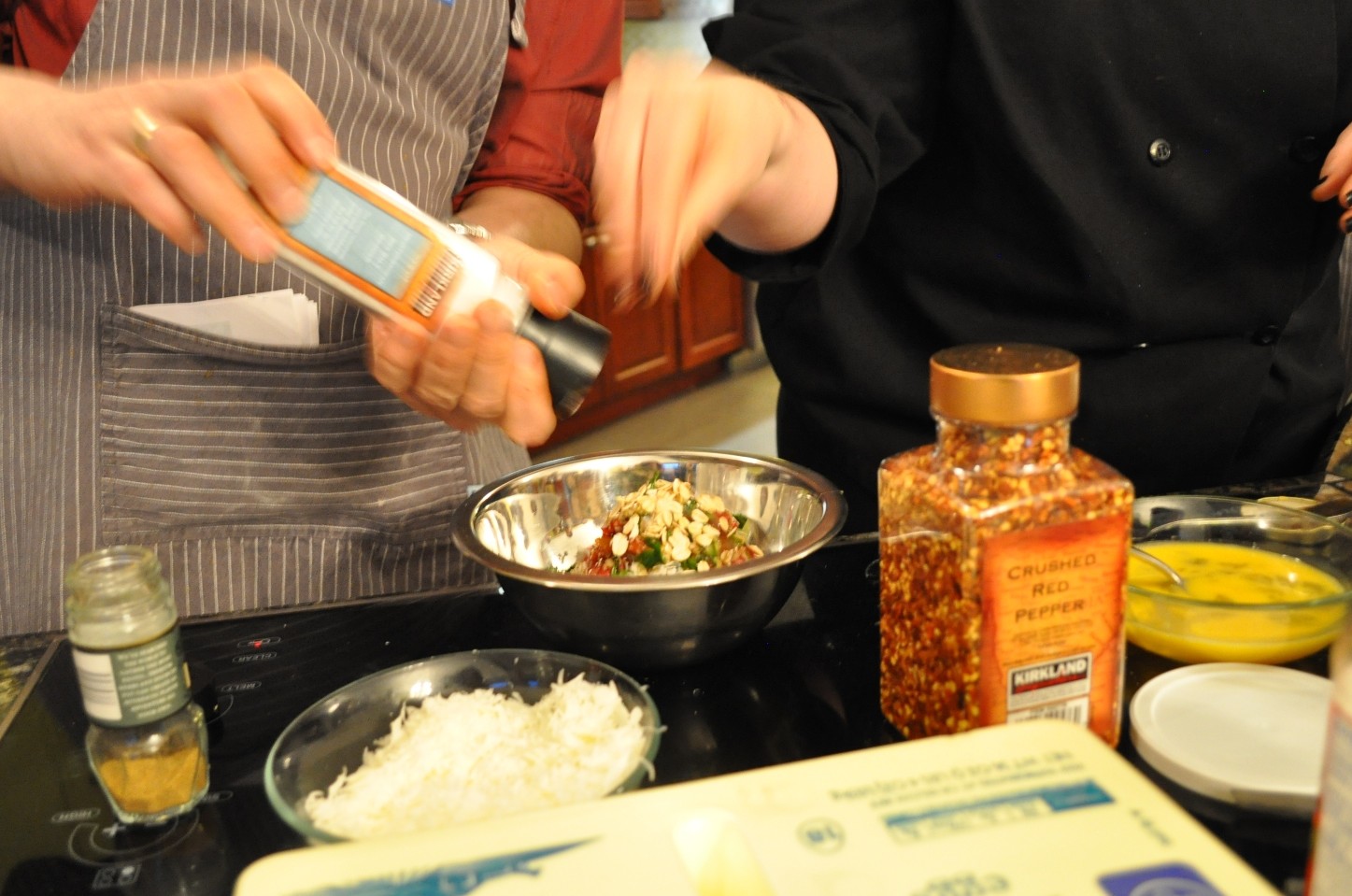 Our Expert Chef's Make Sure Everything Is Perfect
Click Here To View Dinner Menu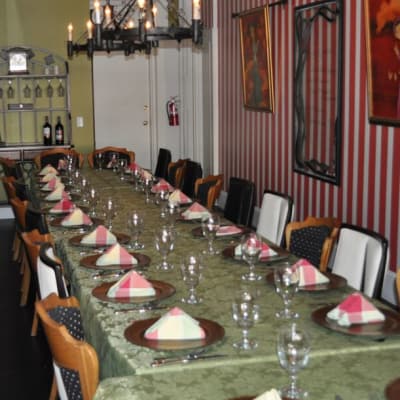 Group Luncheons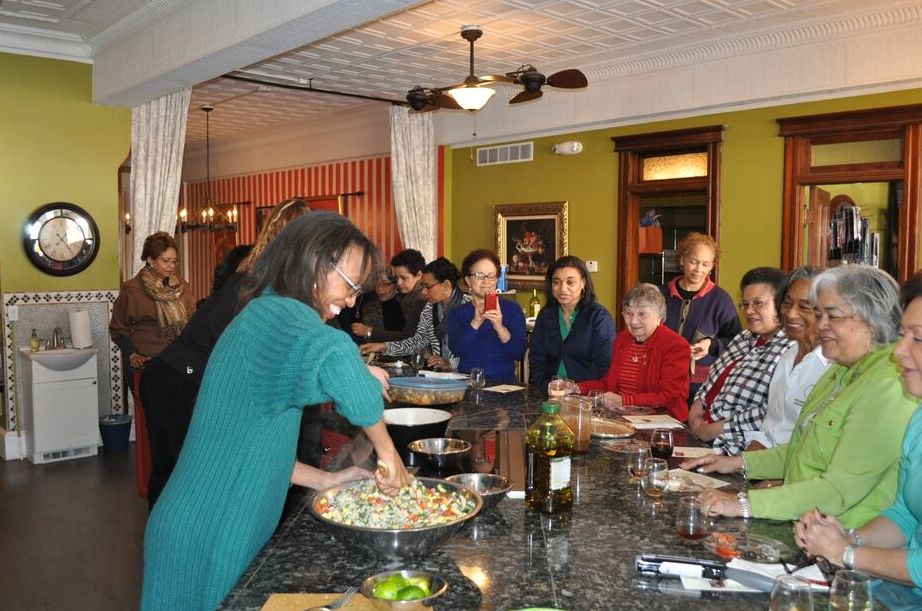 The Glendalia Culinary Studio would love to host your next Luncheon with one of our Chef Demo or hands on Lunches. We can host groups of up to 25 for the Demo Lunches and 14 for a hands on experience. Your lunch would be served in our Dining Room and you will have plenty of opportunity to visit with your friends.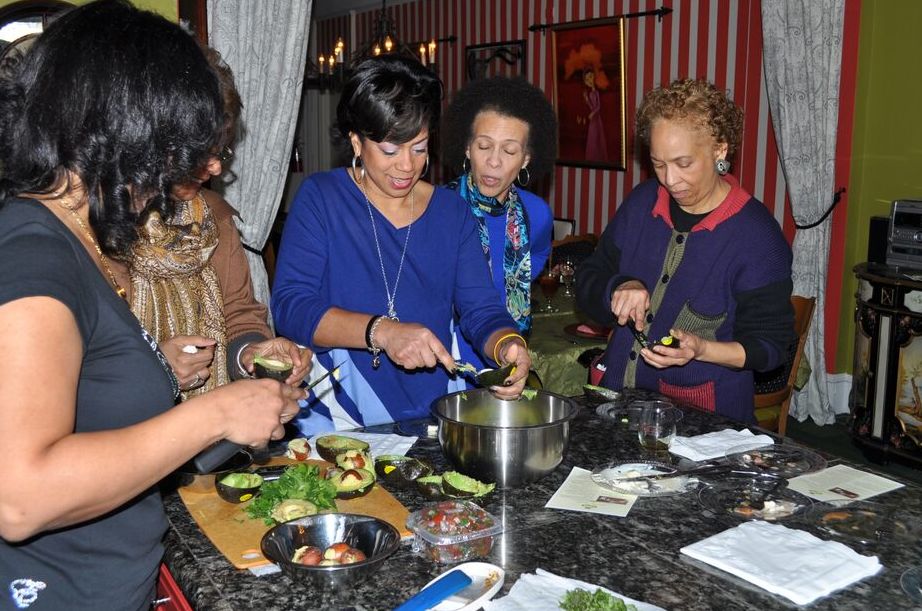 Contact Rachel Kramer at The Studio to arrange your event. (513) 376-9645

Below are some examples of the great lunch menu's offered for your group or we would be happy to custom design one for you.